2022 WTC Hoolualea Food Vendor Application
Deadline: Jan 21, 2022 9:00 pm (GMT-10:00) Hawaii
Date: Feb 19, 2022 6:00 pm - Feb 27, 2022 4:00 pm
About the event
The Waimea Town Celebration:Heritage of Aloha events cover a range of elements; Cultural Practitioners(Music in the Park),Concert(Music in the Park, 2 day Hoolaulea), Sports(6-man Canoe regatta, Softball and basketball tournaments, 2k-5k-10k races, 12Mile bike race), Food and Spirits showcase(Kauai Cocktails and Cuisine and Hoolaulea), Film Festival(HIFF Hana Hou), Contests/Competition(Hat Lei,...
+ More
Historic Waimea Theater and Cultural Arts Center
About the application
Food Vendor Application Form – $1,400 Booth Fee Application must be completely filled out and submitted, a completed Application For Temporary Food Establishment Permit and a 50% deposit by Friday, January 7, 2022 to hold your reservation. Check should be made out to "HWT&CAC" with WTC 2020 noted in the comments section. Full payment is required by Friday, January 28,...
+ More
Terms & Conditions
Additional Rules for Participation I/we understand and my organization/business agrees to the following: -Any cancellation must be made in writing and postmarked by January 21, 2022. There are no refunds for cancellations after this date. -Waimea Town Celebration will take place rain or shine. No rain date will be provided. -The Health Department's "Application for Temporary...
+ More
| | | |
| --- | --- | --- |
| Single Booth Space | $1,400 | HWT&CAC will supply the 10'x20' booth, selling counter, lights (1 each), table and bench. Vendors are responsible for removal of their own trash, tables and chairs. All other furnishings are the responsibility of the Vendor. Additional tables can be rented for $7.00 each and if requests are made below at the time this Application is submitted. Electrical service will not be provided for appliances other than the (1) allowed receptacle and portable generators are not allowed. |
| Table | $7 | 3'x6' wooden Table |
| Benches | $2 | |
| Outlet | $0 | You will be given one (1) 20 amp circuit to run one (1) electrical appliance. We encourage you to use propane appliances as much as possible and coolers rather than refrigeration to ensure that your service is not disrupted by overloading the circuit. Please list each and every appliance that you think you need so that we can review and advise you prior to the event. |
Questions on the application
Business information
Business name
Legal business name
Contact name
Address
Email
Phone
Website (Optional)
Logo (Optional)
Additional information
Organization Background
Mission of Organization (example: to develop and deliver quality programs that promote a fun, family environment based on positive coaching, good sportsmanship and player development.)
Please provide a list of ALL items that you wish to sell. (Attach another sheet, if necessary.) Be specific as possible. Items not listed on this application may be sold at the Waimea Town Celebration Hoolaulea event. We wish to have the greatest variety possible with no duplication to give everyone a chance to earn money. HWT&CAC reserves the exclusive rights to all beverage sales at this event. Food vendors will need to comply with all Department of Health requirements.
Special Requests
Donating Food Tickets for Promotional Marketing of your Group
Please tell us what your organization is raising money for
Upload your approved DOH Food Permit
Please upload your completed W9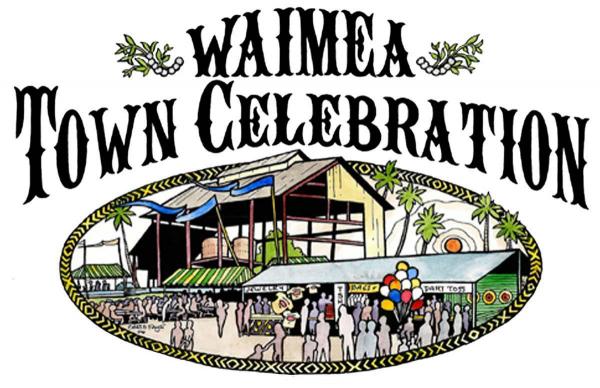 2022 WTC Hoolualea Food Vendor Application
2022 Waimea Town Celebration:Heritage of Aloha