Application deadline has passed
Howl on the Green Food Vendor
Deadline: Oct 16, 2019 5:00 pm
Date: Oct 25, 2019 6:00 pm - Oct 25, 2019 10:00 pm
About the event
Howl On The Green is a family friendly event. Bring your kids, friends and furry pets for a night filled of fun, sweet treats, great food and out of this world entertainment on Duluth Town Green! The event turns into fright at dark. Fire dancers make their way through the crowd as mystical creatures emerge, while aerialist hang from the Festival Center Stage and break dancing werewolves light...
+ More
City of Duluth
About the application
This application is for food trucks, snack vendors and dessert vendors. Howl On The Green is Duluth's annual Halloween event, hosting over 8,000 people with the chance to participate in costume contests, enjoy live entertainment, and so much more. It will take place on Duluth Town Green Friday, October 25th from 6-10PM. To become an eligible Food vendor for Howl On The Green, the...
+ More
Terms & Conditions
Vendor Requirements: 1. Must arrive by 5PM at event location. 2. All trucks must have an operational. fire extinguisher on site. 3. Supply all booth needs (i.e. generators, table, extension cord, levels, etc. ) 4. Must be prepared to cook and serve food at different grades of road elevation. 5. Vendor must be kind and courteous to all customers as it is a reflection on the City of...
+ More
| | | |
| --- | --- | --- |
| Food Truck | $160 | This option is for Food Vendors. |
| Food Truck with a Duluth Business License | $80 | This option is for Food Vendors with a Duluth Business License. The City of Duluth is proud of our community and the merchants who work in our great city every day. As a token of our appreciation, we would like to offer you an incentive to participate in local events. Duluth merchants holding valid up to date business license will be considered priority when selecting vendors. Applications must be sent in three weeks prior to the event for this consideration. |
| 10 X 10 Booth Space Snack/Dessert Vendors | $80 | This option is for Snack/Dessert Vendors. Ex. Popcorn, Ice Cream, Cotton Candy, Baked Goods, etc. |
| 10 X 10 Booth Space Snack/Dessert Vendors with Duluth Business Liscense | $40 | This option is for Snack/Dessert Vendors with a Duluth Business License. |
Questions on the application
Business information
Business name
Legal business name
Contact name
Address
Email
Phone
Website (Optional)
Logo (Optional)
Additional information
I have read and I understand all the policy's laid out in their application.
Please upload a list of products you will be selling along with pricing
Please indicate how much space you will need.
Upload your Business License
Upload a photo of your booth
Please indicate if you will need power
If you checked "Yes" please indicate what you need power for.
What type of Vendor are you?
Please upload Duluth Business License (if applicable)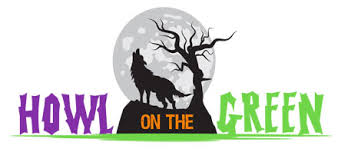 Howl on the Green Food Vendor
Howl On The Green
Application deadline has passed