Application deadline has passed
Whatever Floats your Boat: Food Vendor
Deadline: Jun 29, 2019 11:59 pm
Date: Jul 20, 2019 9:00 am - Jul 20, 2019 4:00 pm
About the event
Whether you want to tube down the Chattahoochee River or just hang out at a local park while enjoying live music, yard games, and food, Whatever Floats Your Boat has something for everyone! Join us for an unforgettable family-friendly event. This event is presented by 10 Dollar Tubing and the City of Duluth. Admission to this event is free but tubes, rafts, kayaks, and stand-up paddle boards...
+ More
City of Duluth
About the application
Whatever Floats Your Boat hosts an array of entertainment, food trucks, local cuisines, kids' activities and more. To become an eligible Food vendor for Whatever Floats Your Boat, the following form must be completed. Please note this is an application. You will be contacted by a City event staff member if you are selected as a vendor. Applications will be considered based on the date...
+ More
Terms & Conditions
Vendor requirements: 1. One (1) 10X10 Tent and approriate weights (no staking) 2. One (1) six (6) foot table 3. Supply all booth needs (i.e. chair, table, extension cord, table cloth, etc.) 4. Cannot be a food vendor or sell food at the event unless instructed otherwise 5. Vendor must offer a product or service that will benefit the community 5. Vendor must supply any/all power for...
+ More
| | | |
| --- | --- | --- |
| 10 X 10 Booth Space | $95 | This option is for Food Vendors. |
| 10 X 10 Booth Space for Duluth Business License Holder | $48 | This option is for Food Vendors with a Duluth Business License. The City of Duluth is proud of our community and the merchants who work in our great city every day. As a token of our appreciation, we would like to offer you an incentive to participate in local events. Duluth merchants holding valid up to date business license will be considered priority when selecting vendors. Applications must be sent in three weeks prior to the event for this consideration. |
| 10 X 10 Booth Space Snack/Dessert Vendors | $55 | This option is for Snack/Dessert Vendors. Ex. Popcorn, Ice Cream, Cotton Candy, Baked Goods, etc. |
| 10 X 10 Booth Space Snack/Dessert Vendors with Duluth Business Liscense | $28 | This option is for Snack/Dessert Vendors with a Duluth Business License. Ex. Popcorn, Ice Cream, Cotton Candy, Baked Goods, etc. |
Questions on the application
Business information
Business name
Legal business name
Contact name
Address
Email
Phone
Website (Optional)
Logo (Optional)
Additional information
I have read and I understand all the policy's laid out in their application.
What type of vendor are you?
Please upload a list of products you will be selling along with pricing
Please indicate how much space you will need.
Upload your Business License
Upload a photo of your booth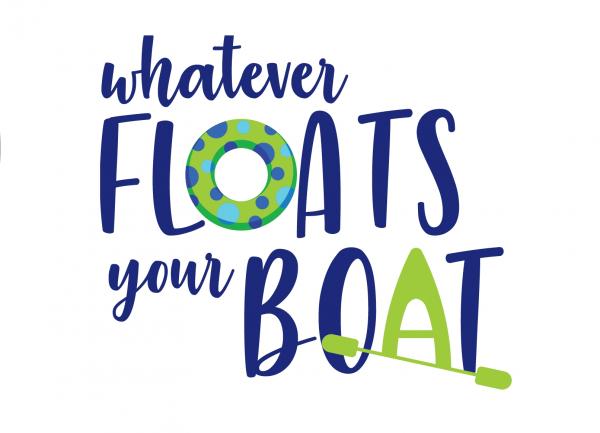 Whatever Floats your Boat: Food Vendor
Whatever Floats Your Boat
Application deadline has passed