Deadline: Aug 13, 2021 11:59 pm (GMT-04:00) Eastern Time (US & Canada)
Date: Sep 17, 2021 5:00 pm - Sep 18, 2021 10:00 pm
About the event
Cities come alive at night, especially one home to a vibrant international community such as Greater Atlanta with a population of 5.6 million people representing over 75 countries (per the Metro Atlanta Chamber). We believe it's time Atlanta had its own night market to showcase the foods, crafts, talents, customs, and people making Atlanta's international community one of the...
+ More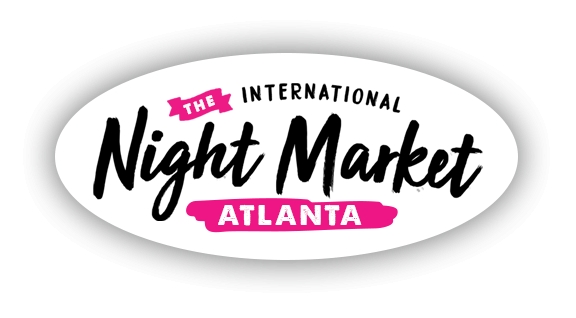 Atlanta International Night Market
About the application
Please read all information carefully and follow all instructions when filling out and submitting the application. Do not leave any area blank or assume we already have your information. The Vendor Committee limits the overall number and type of vendors for each event. Applications will be considered based on previous experience, retail type, and availability. We strongly encourage potential...
+ More
Terms & Conditions
1) INSURANCE: All performers MUST have insurance. If you do not carry insurance you can purchase a policy through our group rate of $50 or provide your own (link to be provided as needed). All provided COIs must have a minimum limit of $2 million aggregate, and ****list the following 2 additional insureds**** (you will need to request that your insurance provider issue a specific COI for our...
+ More
| | | |
| --- | --- | --- |
| RETAIL / ARTISAN: 2 DAY - 10x10' Tent | $250 | Vendors will bring their own 10 x 10 tent. Basic light, and a shared power source will be provided. Includes a $20 application processing fee. |
Questions on the application
Business information
Business name
Legal business name
Contact name
Address
Email
Phone
Website (Optional)
Logo (Optional)
Additional information
Your Facebook Business Page
Your Instagram handle
What type of vendor are you?
AINM is focused on sharing international culture and artisan crafts during events. Does your merchandise have any relation to a specific country or region?
Product description & pricing. What will you be selling? (NOTE: Retail & Artisan vendors may not sell food or drink unless it is commercially packaged.)
Please upload a copy of your Certificate of Insurance.
AINM waiver??
What other festivals or events have you worked as a vendor?
How did you hear about this event?
By submitting this vendor application, you are agreeing to abide by all rules and regulations set forth in the terms & conditions and by the event organizers in the 2021 Atlanta International Night Market made a part hereof by reference.
Picture requirements
Minimum pictures required: 2
Please upload 1 photo of your set up or a drawing of your tent layout and 1 or more images that represent the merchandise you plan to sell.