APPLICATION-CWH Virtual Arts & Crafts Show
Deadline: Apr 30, 2021 11:59 pm
Date: Jun 01, 2021 12:00 am - Jun 30, 2021 11:59 pm
About the event
The Celebrate! West Hartford Arts & Crafts Show – with a 35-year history – has consistently received recognition as a Sunshine Artist Top 200 Show, and has won the title of Best Show in the region each year for over a decade. Normally held outdoors in early June on the beautiful grounds of the Town Hall in West Hartford, Connecticut, the event features the works of more than...
+ More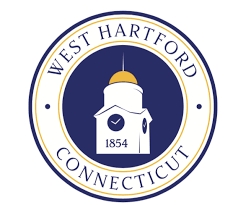 Town of West Hartford - Celebrate! West Hartford
About the application
The Celebrate! West Hartford Virtual Arts & Crafts Show offers a unique way for artists and art lovers to connect. Utilizing the Eventeny festival management platform makes selling and buying easy for vendors and shoppers alike. Customers can purchase from multiple artists and pay in one easy transaction. Artists get paid directly from Eventeny. EVENT MARKETING Celebrate! West Hartford...
+ More
Terms & Conditions
1. Definitions. (a) "Exhibitor" means the applicant identified on the Event Application; (b) "Event" means the virtual event identified on the Event Application, Celebrate! West Hartford 2021; (c) "Platform" means Eventeny.com, the operating system in which Celebrate! West Hartford will be held; (d) "Producer" means the Town of West Hartford,...
+ More
| | | |
| --- | --- | --- |
| Jury Fee | $10 | |
| Virtual Store | $50 | The Virtual Booth Fee will be charged to your credit card upon the approval of the jury. Applicants not accepted into the show will not be charged. |
Questions on the application
Business information
Business name
Legal business name
Contact name
Address
Email
Phone
Website (Optional)
Logo (Optional)
Additional information
What is the media category of your work?
If you selected "OTHER" as your media category, what is your media?
Provide a two-three word description of your work for the Event Program.
If you sell Health & Beauty Products, please enter your State of CT License information here:
Do you give permission for the photos you've submitted to be used to promote the event?
Picture requirements
Minimum pictures required: 3
The jury requires three images representing the works to be sold at the show. JPEG formatted 300 DPI images preferred.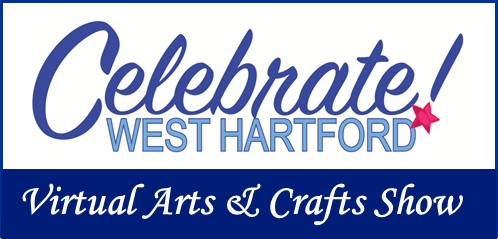 APPLICATION-CWH Virtual Arts & Crafts Show
Virtual Celebrate! West Hartford Arts & Crafts Show