ARToberFEST Galveston 2021
Deadline: May 21, 2021 11:59 pm
Date: Oct 17, 2020 10:00 am - Oct 31, 2020 12:00 am
About the event
ARToberFEST is Galveston's premier juried fine art festival. An in-person, two-day outdoor event in Galveston's historic Downtown Cultural Arts District, as well as an online presence that extends this Galveston treasure through October 31, 2021.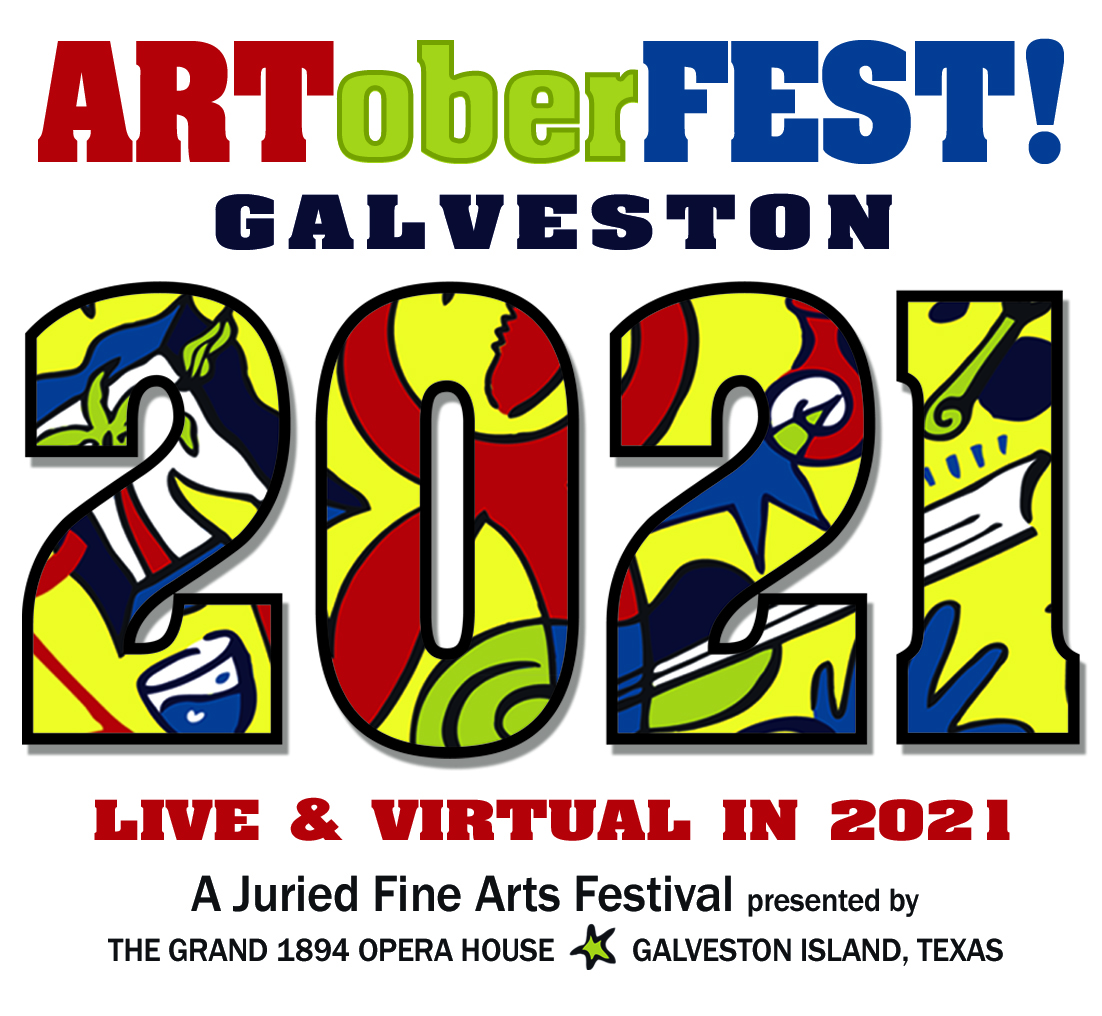 The Grand 1894 Opera House
About the application
Galveston's 24th Annual Juried Fine Art Festival will take place October 16 & 17, 2021. This is a hybrid event which will include a two-day in-person show and a virtual online event. The face-to-face event is located on Postoffice Street in Galveston, Texas amid the historic charm of Galveston's Downtown Cultural Arts District. Over the past 24 years, our reputation has grown to...
+ More
Terms & Conditions
GENERAL INFORMATION Show Date and Hours Application deadline is Friday, May 21, 2021 until Midnight Jury Occurs the week of May 24-May28, 2021 Acceptance notification June 1, 2021 Accept and Purchase Invitation deadline June 11, 2021. All artist who participated in the 2020 virtual event and are juried into the 2021 hybrid event will receive a $30 discount Friday October 1, 2021...
+ More
| | | |
| --- | --- | --- |
| Application Fee | $15 | |
| Single booth | $200 | |
| Double booth | $400 | |
| Boxed lunch 1 day | $10 | |
| Boxed lunch 2 days | $20 | |
Questions on the application
Business information
Business name
Legal business name
Contact name
Address
Email
Phone
Website (Optional)
Logo (Optional)
Additional information
What is your medium?
What style of booth do you want?
Are you sharing a booth with another Artist?
If you are sharing a booth please list Artist below.
Picture requirements
Minimum pictures required: 5
You may submit 4 images plus one both shot to the jury. All photos must be either jpeg or png format and should be less than 20MBs each. Once accepted by jury you may upload unlimited images.