Application deadline has passed
Deadline: Oct 30, 2020 11:59 pm
Date: Oct 24, 2020 10:00 am - Dec 05, 2020 11:30 pm
About the event
Welcome to our first ever VIRTUAL HOWL-O-WEEN festival. Join us to participate in a Halloween event featuring doggie costume contests, marketplace, and meet our PAWS4you Rescue's adoptable dogs.

PAWS4you Rescue
About the application
Enjoy Paws4you Rescue's first ever VIRTUAL Howl-o-ween fundraiser benefitting homeless dogs in the Miami, Florida area. The event will take place on Oct 31st from 10-3. The Marketplace will be open one week leading up to the event.
Terms & Conditions
Here are the requirements to be a Sponsor: * Post at least one picture on Vendor page. * Upload all necessary videos and photos by Oct 20. * Finalize all vendor space merchandise and descriptions by Oct.20. * Live chat personnel optional. * All vendors selling products will be charged 20% of their sales for transaction fees, hosting fees & a donation to PAWS4you Rescue. Once...
+ More
| | | |
| --- | --- | --- |
| Kids Room Sponsor | $750 | Thank you for choosing to become our Kids Zone Room Sponsor. Benefits as the Kids Zone Room Sponsor include: •Logo featured on all event collateral as a sponsor including: •Logo featured on "Save the Date" ads •Recognition as a sponsor in press release and media coverage •Logo included in all Social Media marketing and newsletter •Logo displayed prominently on main event page. •Exclusive sponsor rights to the "Kids Zone Room." •Two 30 second commercials aired during event. •Provide branded item to be placed in our "Swag Bag" handed out pre-event. •A complimentary interactive "vendor booth" in the marketplace. This virtual booth will be open one week prior to the event and will provide the following: •Meet and speak with attendees live on Zoom during the event •Link to business website and social media •Promotional pictures and/or video included on vendor page •Opportunity to sell items starting one week leading up to and on the day of the event |
Questions on the application
Business information
Business name
Legal business name
Contact name
Address
Email
Phone
Website (Optional)
Logo (Optional)
Picture requirements
Minimum pictures required: 1
Please submit at least one picture which represents your business.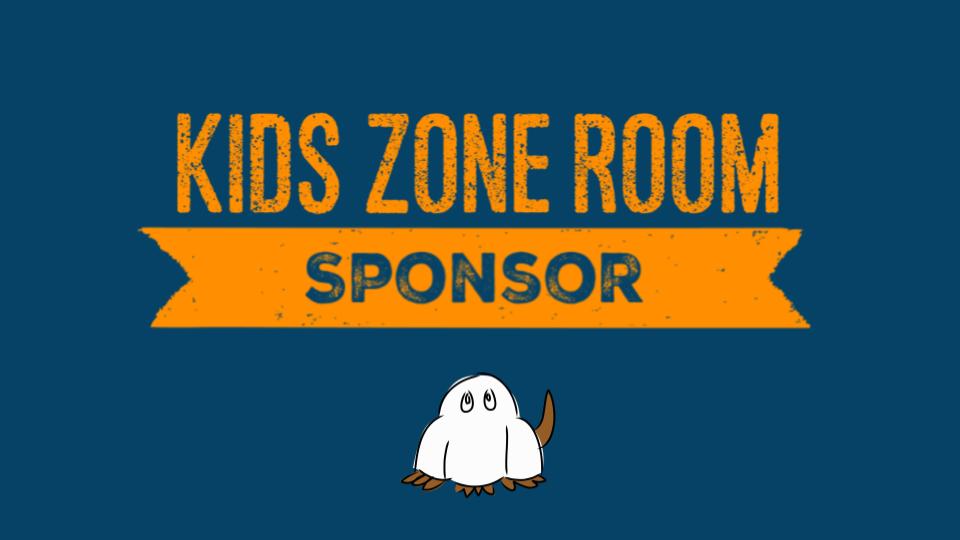 Kids Zone Room Sponsor
HOWL-O-WEEN
Application deadline has passed