Registration deadline has passed
Katsucon 2024 Artist Alley Application
Deadline: Sep 01, 2023 11:59 pm (GMT-04:00) Eastern Time (US & Canada)
Date: Feb 16, 2024 12:00 am - Feb 18, 2024 4:00 pm Katsucon Entertainment
Questions on the registration
Business information
Business name
Legal business name
Contact name
Address
Email
Phone
Website (Optional)
Logo (Optional)
Additional information
Are you 18 years of age? (Please note: You must 18 years of age or older to apply for a Katsucon Artist Alley table per our rules and regulations.)
Are you applying as an Individual or studio? (If applying as a studio, only the art pieces that are a collaborative effort can be displayed.)
Please describe your work.
What is the primary type of art you will be selling?
If you indicated Other, Please specify what items you will be selling.
Which table space are you requesting? If premium spaces are allotted before we get to your request, you will be offered a standard artist space.
Request of other artist(s) you would prefer to be away from.
Request of other artist(s) you would prefer to near.
By submitting this application, you are agreeing to the terms and regulations noted in our Katsucon Artist Alley Info Packet, our Code of Conduct and all Katsucon Event and KEI policies. In addition, you recognize that this is NOT a guarantee of acceptance in Katsucon Artist Alley. Please check for our policies at: https://www.katsucon.org/
Additional requests, comments, concerns or accessibilty needs?
Picture requirements
Minimum pictures required: 0
Optional table display picture.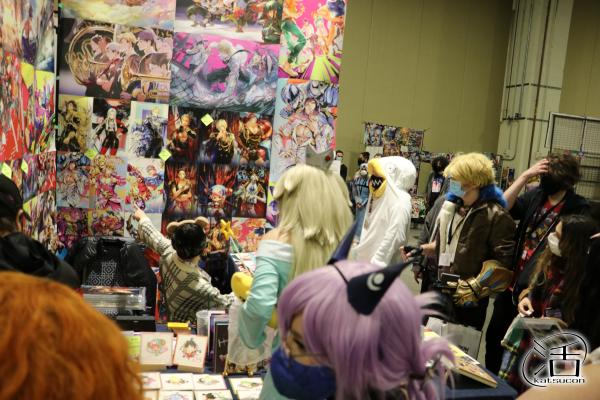 Katsucon 2024 Artist Alley Application
Katsucon 2024 Artist Alley Registration
Registration deadline has passed