Application deadline has passed
MomoCon 2020 Artist Alley
Deadline: Dec 15, 2019 9:00 pm
Date: May 21, 2020 2:00 pm - May 28, 2020 10:00 pm
About the event
While 2020 has been a year of significant change, one thing we did not want to change was bringing you awesome panels and events and much more fun on Memorial Day Weekend! MomoCon goes virtual with MomoConline, May 21st – 24th! More info at MomoCon.com/Online

MomoCon LLC
About the application
This is the MomoCon 2020 artist alley application. Applying does not guarantee space. All applications will be reviewed and juried between December 15th and January 15th. We will notify people who are accepted into the MomoCon artist alley on or around January 15th, where those accepted will be invited to purchase their booth locations. The MomoCon 2020 artist alley is located in Hall B5 of...
+ More
Terms & Conditions
MomoCon Rules and Regulations MomoCon welcomes all exhibitors who wish to participate in the Exhibitor's Room at MomoCon 2020! The convention is held at the Omni Hotel and Georgia World Congress Center on May 21st - 24th 2020. We ask that all exhibitors please be respectful of decisions that the volunteer staff may have to make concerning the Exhibit Hall the day of the convention. We...
+ More
Questions on the application
Business information
Business name
Legal business name
Contact name
Address
Email
Phone
Website (Optional)
Logo (Optional)
Additional information
Please describe the primary type of products you intend to bring to MomoCon 2020.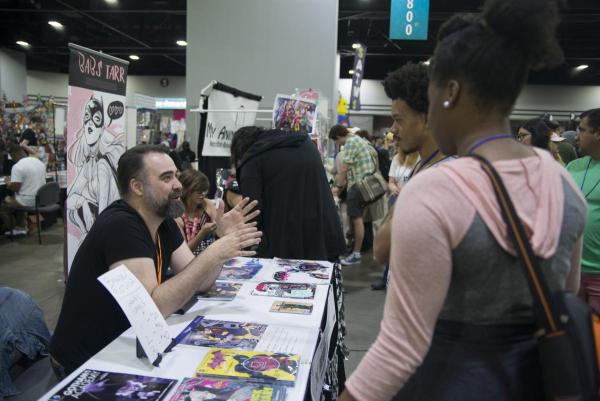 MomoCon 2020 Artist Alley
MomoConline 2020
Application deadline has passed