Application in draft mode
Sponsor Application - March 4th, Artists Open Market at The JCC
Deadline: Feb 28, 2023 11:59 pm
Date: Mar 04, 2023 10:00 am - Mar 04, 2023 4:00 pm
About the event
Come and enjoy our March 4th event! Saturday March 4th 10am-4pm, 1200 Edgewood Ave, Rochester, NY 14618. Artisan Open Market together with Louis S. Wolk JCC of Greater Rochester Making a good thing even greater! An indoor artisan market hosting unique fine artists, makers and craftsmanship of functional and decorative arts. A festive community experience that invites patrons to...
+ More Community First Advertising Group LLC
About the application
Thank you for your interest in participating this event! Artist Open Market has a number of different ways that you can be a patron of the arts through sponsorship of Artist Open Market and the many things we do to support and promote our local artist & small businesses. Our supporting site ShopRochesterArts.com is made completely free to use for all local artist and further helps to...
+ More
Terms & Conditions
• Additional Terms & Conditions* • I acknowledge that my sponsorship financial contribution is non-refundable and is due at the time of application approval. • I agree that I will adhere to all NYS safety protocols regarding event gatherings and the coronavirus COVID-19 pandemic. • If I attend, I agree that I will conduct myself in a manner that is respectful to both...
+ More
| | | |
| --- | --- | --- |
| YourOwn Business Booth Space! 1 of only 6 | $300 | Showcase your own business and show what your all about, your services and or products, all while showing your support for the arts! You will receive a booth space all your own, with tables to showcase your business. You are also included in our advertising as an event sponsor with links to your website. |
| Presenting Sponsor! | $2,000 | As Presenting Sponsor you receive top billing! Featured as such on the website & in print promotional materials. Banner for your business acknowledging you as " Presenting Sponsor " & supporter of the arts, linking directly to your business website. 5 minute talk time at the event. Acknowledged as the Presenting Sponsor in all press. Including a booth representing your company at the event. As the Presenting Sponsor we can tailor to your needs. |
| Live Broadcast Sponsor! | $600 | There can only be 1 each event! Live Broadcast Sponsor! When we go live broadcasting for all to see what is happening at Artist Open Market, YOU will be the reason and everyone will know that "This live broadcast is sponsored by YOU!" Also includes a banner for your business acknowledging your business as a sponsor & supporter of the arts, linking directly to your business website. And there's more, your live broadcast segments are posted to our YouTube Channel where they will remain to always be viewed. |
| Sponsor an Artist or Artists | $100 | This is one of the coolest things I love about supporting the arts. We spend a lot of time seeking out unique, new and quality artisans and we are always surprised at what we find. Many times these artist are not prepared or lack the finances. When you sponsor an artist you're the spark that ignites the flame and puts an artist in the position to see the possibilities of further pursuing what they love. Sponsoring more than half of this events 28 artist automatically grants you Presented by status. You receive mention as the artist's sponsor, website presence with a link to your business ( or anonymous if you prefer ) You will also receive the greatest feeling ever! |
| At the table | $200 | This Sponsorship gets your company a place at Sponsor Booth! Your promotional materials and company swag on full display for all event attendees to see. As well as your promotional items that go into out gift bag giveaways. It's the little things that count and leave an impression. Also website presence as a event sponsor with Company name, logo and direct link to your website. |
| Ambiance Sponsor | $400 | Sponsor the sounds of the event, and support a local musician! We like to have acoustic musicians to entertain and set the pleasant mood for our patrons making the experience complete, art, music, atmosphere, community. |
Questions on the application
Business information
Business name
Legal business name
Contact name
Address
Email
Phone
Website (Optional)
Logo (Optional)
Additional information
Company Bio (up to two paragraphs)
Company Social Media Handles: Instagram, Facebook, YouTube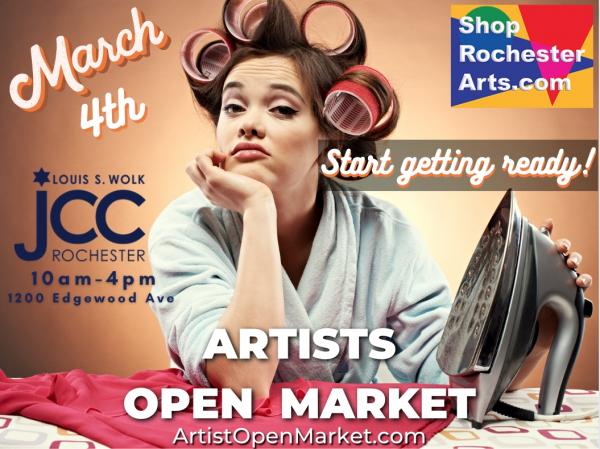 Sponsor Application - March 4th, Artists Open Market at The JCC
March 4th, Artist Open Market at The JCC
Application in draft mode