Parade Entry- Festival of Lights (Non-Profit Organization)
Deadline: Dec 03, 2021 11:59 pm
Date: Dec 11, 2021 7:00 pm - Dec 11, 2021 9:00 pm
About the event
Experience one of Central Florida's premier nighttime parades in Historic Downtown Kissimmee. The Kissimmee Festival of Lights Parade is an annual tradition that is perfect for the whole family. Join thousands of residents and visitors for a holiday event full of music, dancing, and thousands of holiday lights. The parade will begin at 7 p.m. and we recommend you arrive at least 30...
+ More
About the application
Saturday, December 11, 2021, 7:00pm Entry fee: Non Profit $50.00 Commercial $75.00 Parade Entry Application Submission Deadline: Friday, December 3, 2021 before 4:00pm Parade Captains' Meeting: Tuesday, December 7, 2021 at 6:00pm Parade Theme: I'll Be Home for the Holidays!
Terms & Conditions
Festival of Lights PARADE INFORMATION AND GUIDELINES Applicable to all entries. Entries are accepted on a first come, first served basis. All entries are subject to approval. The City of Kissimmee has the right to remove any entry that does not follow rules, creates safety concerns, includes inappropriate displays, or is otherwise deemed as an unsuitable entry...
+ More
| | | |
| --- | --- | --- |
| Non-Profit | $50 | Price for a Non-profit organization. Must submit 501(C) paperwork with application. |
Questions on the application
User information
First name
Last name
Email
Gender
Birthday
Address
Additional information
Please list company/organization name
Will you have a vehicle?
Vehicle Information (Please include, make model, and insurance policy information for ALL vehicles)
Insurance Policy Upload
Announce Script
List any items that will be distributed to parade spectators:
Please upload your 501(c)3 tax exempt certificate here.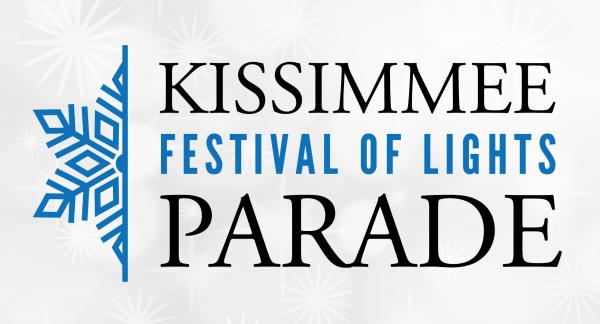 Parade Entry- Festival of Lights (Non-Profit Organization)
Festival of Lights Parade