Floral City Strawberry Festival Princes & Princess' Pageant 2023
Deadline: Feb 17, 2023 11:59 pm
Date: Mar 04, 2023 9:00 am - Mar 05, 2023 4:00 pm
About the event
The Floral City Strawberry Festival is held annually the first weekend in March at Floral Park in Floral City. The festival celebrates its tasty name sake with a full weekend of fun that has been a local tradition for generations. The 36th Annual Floral City Strawberry Festival will feature over 200 vendors, food trucks, kid zones, a beer & wine garden, non-stop live entertainment,...
+ More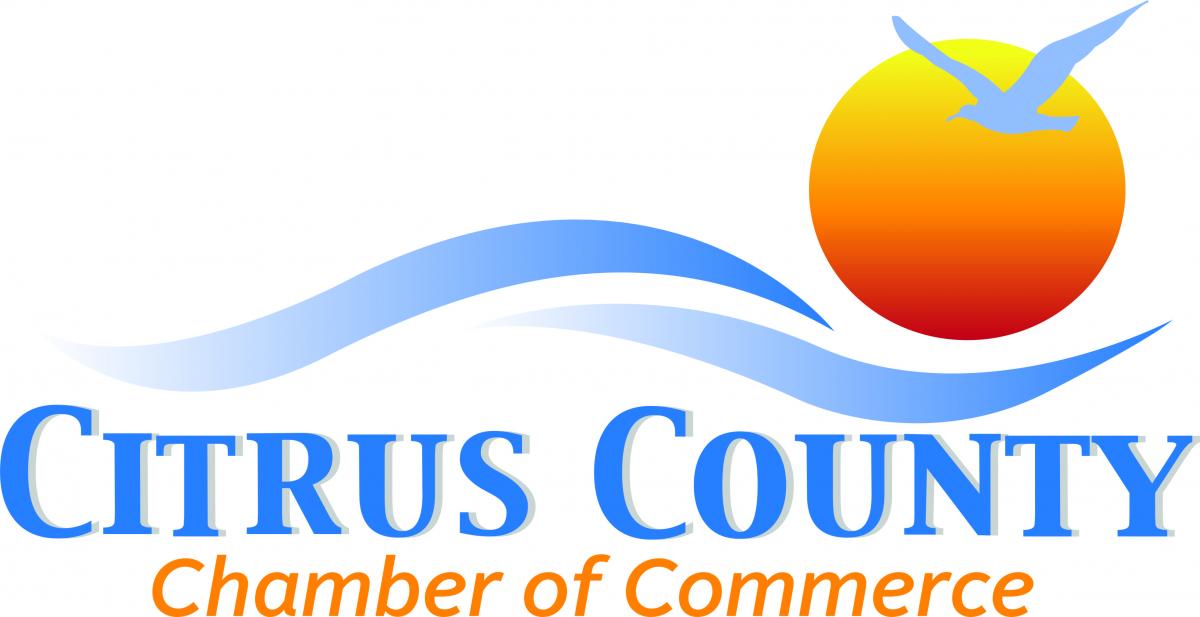 Citrus County Chamber of Commerce
About the application
BACK BY POPULAR DEMAND!!!! The Floral City Strawberry Festival Prince and Princess Pageant Saturday, March 4th, 2023. Age categories: 4-6yrs & 7-12yrs. Floral Park, 9530 Southside Park Avenue Floral City This is a non-sanctioned, non-competitive, family fun event; created to encourage public speaking, self-esteem, and Very Berry...
+ More
Terms & Conditions
Floral Park, 9530 Southside Parke Avenue, Floral City Florida Saturday March 4th, 2023 Check-In: 8:30-8:45 am (Pageant tent located next to Main Stage) Pageant Dress and/or Sunday Best, age-appropriate attire Contestants are encouraged to dress in the theme of the Festival, NOT required The pageant will commence immediately following the opening ceremonies Rain or Shine event $10...
+ More
| | | |
| --- | --- | --- |
| Little Miss Strawberry Princess and Miss Strawberry Princess Pageant Application | $10 | REMINDER: Each child entry is a $10 fee. You may register and pay for each child on one application, however, the total cost is per child entry (example: Susie 4-6yrs & Ralphie 7-12 yrs, total fees $20.00) |
Questions on the application
User information
First name
Last name
Email
Gender
Birthday
Address
Additional information
Child's First and Last Name
Parent and/or Guardian's Name (first and last)
Address
Parent/Guardian's Email address
Cell Phone Number (Parent and/or Guardian)
Child's Date of Birth
Child's Age (Day of Pageant)
Will you be registering for Little (4-6) or Strawberry (7-12) Princess/Prince
Please upload One Photo of the Child Applicant)
I have read the guidelines and description of the 2023 Floral City Strawberry Pageant, my signature serves as acceptance to these descriptions and guidelines
I have read and signed the 2023 Floral City Strawberry Festival Hold Harmless
What are your hobbies and/or special interests? Please be brief, short answers
Your Favorite Book?
Your Favorite Movie?
Favorite Food
What do you wish to be when you grow up?
As a participant of The Floral City Strawberry Pageant, my child will be photographed for media publications, as well as, but not limited to social media outlets. I understand that there will be local and county publication representatives on site the day of the Pageant(s) and my child could be viewed on Facebook, the Citrus County Chamber of Commerce website, The Citrus County Chronicle, and Hometown Citrus Magazine, and other media outlets. By submitting this application and subsequent fees, as parent and/or guardian, I hereby release all liability to the Citrus County Chamber of Commerce and their associated media publications.
Entry Fee is $10.00 per application, each pageant princess must submit an application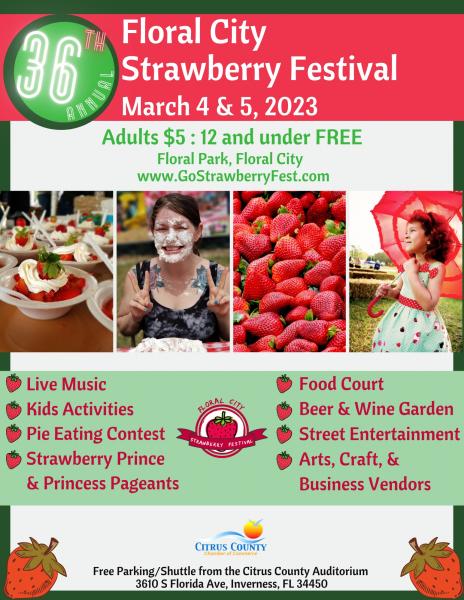 Floral City Strawberry Festival Princes & Princess' Pageant 2023
36th Annual Floral City Strawberry Festival 2023