Application deadline has passed
2019 Duluth Fall Festival Parade Application
Deadline: Sep 24, 2019 11:59 pm
Date: Sep 28, 2019 8:00 am - Sep 29, 2019 5:00 pm
About the event
An award-winning, two-day, family-friendly arts and crafts festival celebrating the spirit of living in Duluth, Georgia! More than 375 booths sell everything you can imagine, including: clothing, linens, home decor, furniture, jewelry, toys, food,and more. Sponsors present services for improving your life, home, and family. Events include a parade, a 5K road race, and entertainment on two...
+ More
Duluth Fall Festival, Inc.
About the application
Saturday of the Festival kicks off an incredible day of tradition and fun that is Duluth's biggest day of the year. The Festival starts with an old-fashioned, small-town parade with hundreds of cheering spectators lining the route. It's a great way for local organizations to show community involvement. So come join the fun. We know you will enjoy participating! Participant Selection After...
+ More
Terms & Conditions
I have read and fully understand all the terms and conditions of this application, and I understand that this application creates a binding contract between me, and any entity through which I shall conduct business at the Duluth Fall Festival (collectively, jointly and severally, the "Exhibitor") and the Duluth Fall Festival, Inc. By submitting this application, the Exhibitor hereby agrees...
+ More
Questions on the application
User information
First name
Last name
Email
Business information
Business name
Legal business name
Contact name
Address
Email
Phone
Website (Optional)
Logo (Optional)
Additional information
Phone (Secondary)
Fax
Select your type of organization.
What will your group include (we encourage you to consider using vehicles to transport large groups instead of walking the parade route)? (mark all that apply)
How many people and/or vehicles are in your group (how much room does your group require)?
Explain what your group will do during the parade (we encourage your group to engage the spectators).
What would you like our emcees to announce about your group?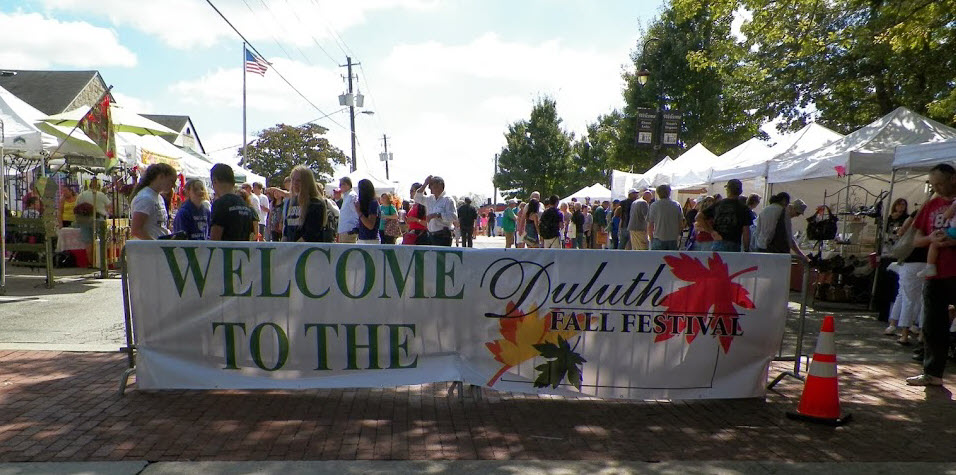 2019 Duluth Fall Festival Parade Application
Duluth Fall Festival 2019
Application deadline has passed