Application deadline has passed
Food/Dessert/Snack Vendors
Deadline: Oct 21, 2021 11:59 pm (GMT-04:00) Eastern Time (US & Canada)
Date: Oct 23, 2021 4:00 pm - Oct 23, 2021 10:00 pm
About the event
It's our birthday!! A year overdue thanks to little you-know-who, our 150th (+1) Anniversary Celebration is finally here and we promise it will be worth the wait! Join us in a nod to our history as a baseball town as we take you out to Lillian Webb Park for a cracker jackin' good time with the home team. Hope you can make it! 150th (+1) Anniversary Celebration Saturday, October...
+ More
About the application
The City of Norcross is hosting an anniversary event on Saturday, October 23rd from 4pm - 10pm in Lillian Webb Park and is seeking food vendors to attend. The event will include musical performances, baseball games/activities, a movie & sporting event on the big screens, and a fireworks show to end the night!
Terms & Conditions
This event is rain or shine. Vendors must provide their own source of power.
Questions on the application
Business information
Business name
Legal business name
Contact name
Address
Email
Phone
Website (Optional)
Logo (Optional)
Additional information
What are the dimensions of your truck/booth?
Please attach a copy of your menu/items you plan to sell.
Please attach a copy of your business license.
Please attach a copy of your food safety permit.
Please sign and attach a copy of the 2021 Mobile Food Vendors - Indemnification Agreement attached.
All vendors will be required to provide a copy of their Certificate of Insurance. Please upload a copy of your certificate of insurance.
Picture requirements
Minimum pictures required: 1
Please upload a photo of your truck/booth.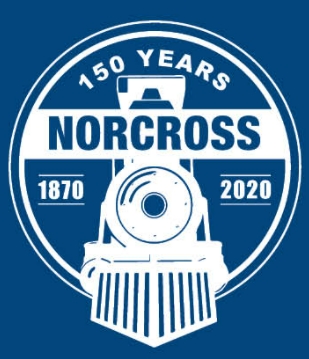 Food/Dessert/Snack Vendors
Norcross Anniversary Event
Application deadline has passed