Registration deadline has passed
Art Trail : Unmasked and at Home!
Deadline: Oct 27, 2020 11:59 pm (GMT-05:00) Eastern Time (US & Canada)
Date: Nov 01, 2020 10:00 am - Nov 30, 2020 5:00 pm
About the event
Several small arts-based businesses in Anderson County have been coming together on the first Saturday in November each year to form an annual Open Studio event known as "ART TRAIL". This event has steadily grown, bringing in more and more people each year. It is this event that developed into the Anderson County Arts Council and we welcome you to join us as we continue to advance...
+ More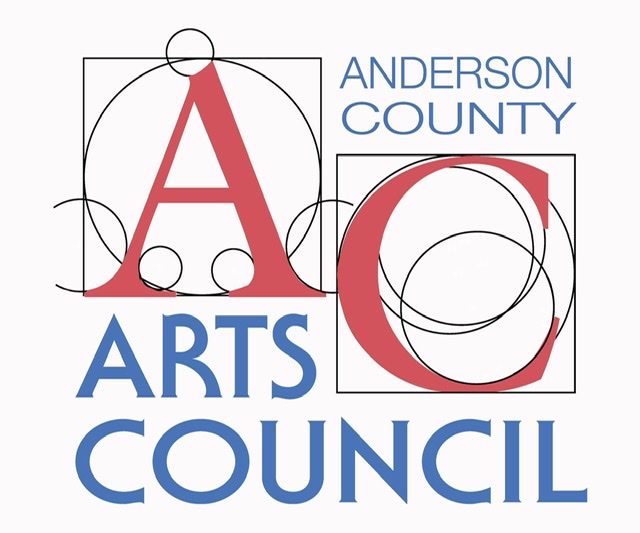 Anderson County Arts Council
About the registration
The Anderson County Art's Council's annual Art Trail is an event where member artists across Anderson County and surrounding area open their studios to the public. Due to COVID-19 this year, 2020's Art Trail will be held virtually, or on-line only ! The Art Trail is a prime opportunity for fans, collectors, fellow artists, or those just curious about our bustling scene to get...
+ More
Terms & Conditions
The Art Trail is an "economic-centric" program. Its success fosters the commercial viability of local artists and promotes visual art culture in our rural community. The Art Trail is just one example of Anderson County Arts Council's ongoing commitment to develop innovative, impactful opportunities that meet needs of the community while fulfilling mission of the...
+ More
Questions on the registration
Business information
Business name
Legal business name
Contact name
Address
Email
Phone
Website (Optional)
Logo (Optional)
Picture requirements
Minimum pictures required: 1
Please consider your application picture to be one of yourself, or a piece of work most recognizable as yours.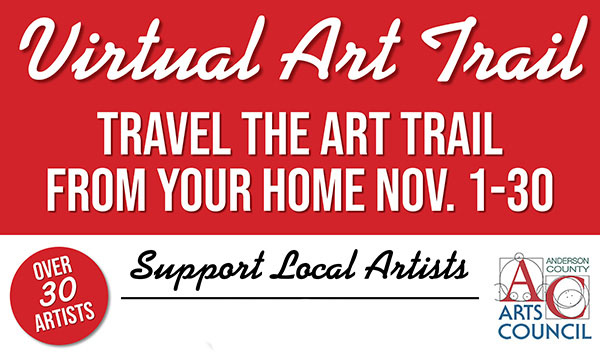 Art Trail : Unmasked and at Home!
Art Trail 2020
Registration deadline has passed