Title - $10,000 and Up Level Sponsorship
Deadline: Feb 28, 2020 5:00 pm
Date: Feb 29, 2020 7:30 am - Feb 29, 2020 9:30 am
About the event
The City of Milton is proud to partner with North Point Pediatrics for the 17th Annual Mayor's Run Presents Jog For A Cause! This 5K race benefits the families of local pediatric cancer patients. This is a Peachtree Road Race qualifying event, so grab some friends, family, neighbors or your running group and join this healthy, fun, and for a good cause event. This community race is great...
+ More
City of Milton, GA
About the application
♦ Exclusive sponsorship per business field ♦ Company name and logo (size based on level of sponsorship) will appear on the back of the race T-shirt. ♦ Company name and logo will appear on the race website. ♦ Company name and logo will appear on both the starting line and finish line banners. ♦ Company name and logo will appear on the race entry forms which...
+ More
Terms & Conditions
Subject to the terms and conditions of this Agreement, the Sponsor grants the City of Milton (the City) and North Point Pediatrics the right to use the Sponsor's trade names, logo designs, trademarks, and company descriptions as provided in Sponsor marketing materials. These assets may be used in any medium of advertising, promotional products, or marketing materials distributed solely in...
+ More
Questions on the application
Business information
Business name
Legal business name
Contact name
Address
Email
Phone
Website (Optional)
Logo (Optional)
Additional information
Would you like a table to display your company information at the event?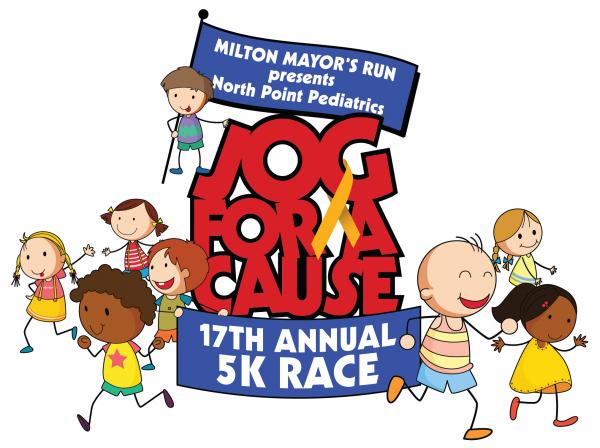 Title - $10,000 and Up Level Sponsorship
Milton Mayor's Run Presents Jog For A Cause