Application deadline has passed
Most Original Costume Contest
Deadline: Oct 24, 2020 11:59 pm
Date: Oct 24, 2020 10:00 am - Dec 05, 2020 11:30 pm
About the event
Welcome to our first ever VIRTUAL HOWL-O-WEEN festival. Join us to participate in a Halloween event featuring doggie costume contests, marketplace, and meet our PAWS4you Rescue's adoptable dogs.

PAWS4you Rescue
About the application
MOST ORIGINAL COSTUME CONTEST We're so excited to see all the amazing costumes at this year's Virtual Howloween Event! We had some great outfits at last year's' event so we know how creative you can be! Feel free to go crazy with your ideas! We will be showing all approved videos during the event so make sure to capture your pet's personality! **All pets are welcome!** To help...
+ More
Terms & Conditions
* A $10 donation is requested for each dog entered in the competition. * Limit one (1) entry per person * Please take the 15-20 second video horizontally. * Costumes must be safe and comfortable for the animal. * Please do not use any profanity, foul language, political statements, offensive gestures or inappropriate content or that is not consistent with the spirit or theme of the contest....
+ More
| | | |
| --- | --- | --- |
| Most Original Costume Contest | $10 | Most Original Costume Contest |
Questions on the application
User information
First name
Last name
Email
Gender
Birthday
Address
Additional information
Please submit your video for the Most Original Costume Contest here.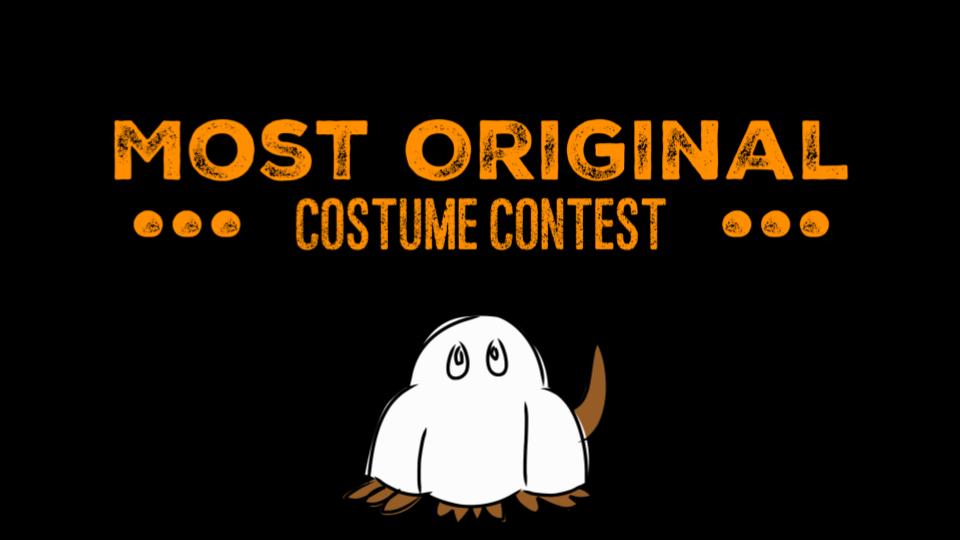 Most Original Costume Contest
HOWL-O-WEEN
Application deadline has passed